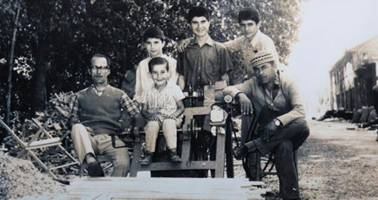 Our production story commenced in 1960 with our father İbrahim Sülek, by the production of traditional Turkish wooden clogs called takunya. Sülekler Tekstil A.Ş. intended for the production of curtain fabric was founded in 2004, in addition to the Wood Veneer and Timber facilities established in 1993 by means of the togetherness of Salih, Sinan and Kenan Sülek brothers that still keep running as well.  
 
Supplying goods to the resale and editor firms throughout the world with its monthly production capacity of 150.000 meters tulle with the width of 300cm, the facility engaged in the production of fancy tulle curtain and curtain fabric is one of the leading firms of Turkey.
Since 2004, it has sold high quality jacquard and dobby patterned curtain fabrics to the Western Europe, USA, Middle East, Russia and Far East markets, under Pirrula brand that has created a life style.